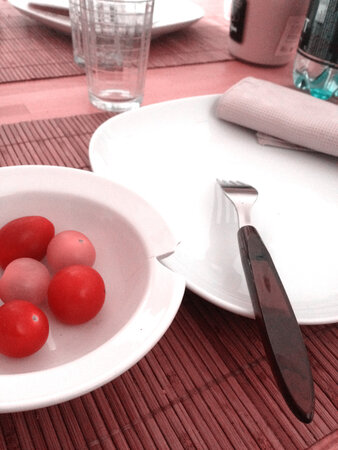 For once, I decided not to eat too fast and to take pictures of my tomatoes, corn salad... I'm not really a good cook when it comes to anything that is not dessert but I love food blogs.
I'm so fond of all those beautiful food pictures !
I wish I could catch such delightful moments myself. For now, I'm not looking forward to pastrami sandwiches and all these fatty things I'd usually die for. I'm more of a lemon and salad fangirl, I always prefer fresh things when the weather is hot.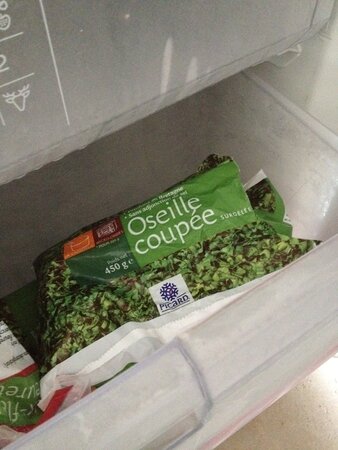 Raw vegetables.
My brother found sorrel at Picard so I decided to add it in a lot of dishes. Salads, omelettes...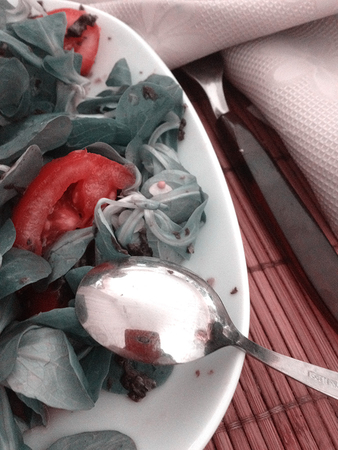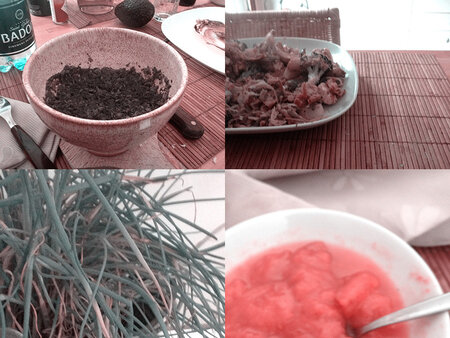 With a rib steak, it's very good, I discovered this association at my neighbour's table, and decided to try it myself. At the end of my meal, my fingers were sticky because of the stewed apricots I had after.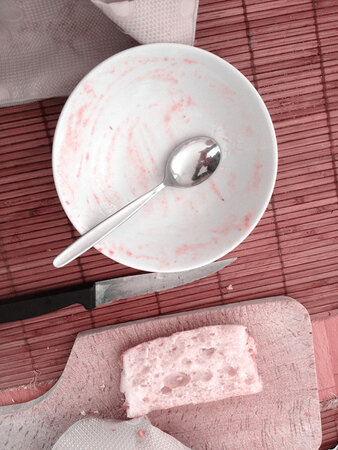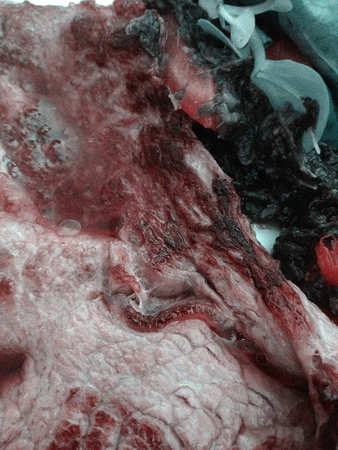 This recipe is very easy to make.
Actually, it's not really a recipe at all, and I have to tell you I was a little drunk that day. I had something to celebrate.
And I wanted my dessert.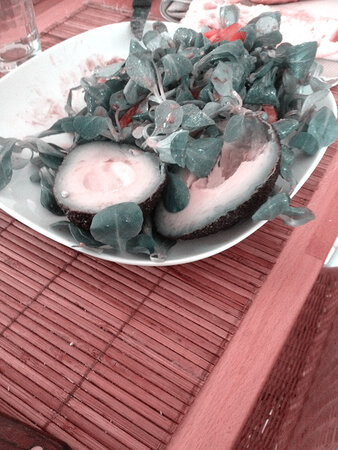 I know this time you won't learn a lot from me but I promise you that next time I'll write an article with a pie recipe or something. I just wanted you to know the importance of a well grilled rib steak, and the marvelous taste of hot sorrel mixed with raw tomatoes. These days I live like a housewife from the 50's, sometimes it's difficult but I have time to make delicious things to eat and I can cook for my Dad and my Mum.
I can't wait for a real summer to come.
I want to use the table in my parents' garden for mid-day. (remember all those sunny lunches)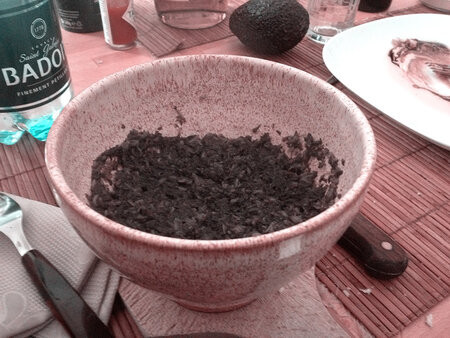 I also wanted you to notice the wonderful ABC's cooking show "The Chew".
Lots of recipes to try in your own kitchen. Tons of ideas to go out in taverns, bars and restaurants.
Learn how to mak'em !
Now I will make myself a sandwich, if you don't mind !
Sorrel flavoured tomato salad and rib steak
For one plate
You need --
Sorrel and tomatoes

A handful of corn salad

A rib steak

Salt

Lemon juice

Olive oil

Pepper

Chopped garlic

Chopped onions
You do --
In a bowl, put the sorrel and defrost it in a microwave oven. Cut the tomatoes in slices.

Add corn salad in your plate with the tomatoes. Cook the rib steak in a frying pan.

Put the sorrel on top of your salad.

Spread some salt on the salad and make a dressing with lemon juice and olive oil.

Add pepper, garlic and onions, then place the steak in your plate beside the salad.